Welcome to Judy and Maria's Travel, Inc.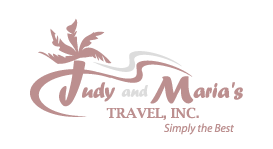 We sell 
We sell specialize and sell vacations to the Caribbean, Costa Rica, Mexico, & Panama
Black Fri-YAY is Here
Up to $300 Off

MEXICO, CARIBBEAN, CENTRAL AMERICA, HAWAII, EUROPE ASIA & AFRICA 1
with promo code BLACKFRIYAY23
Terms and Conditions
Allow Judy and Maria book your APPLE Vacation package by calling us directly toll-free:  1-877-380-4142 or emailing us at [email protected] 

Call Judy and Maria's Travel, Inc.
Toll-free at 1-877-380-4142
to obtain a vacation quote or to reserve your vacation. Representatives are standing by to take your call or email:
[email protected]
Quote Request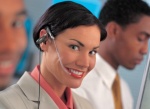 About Judy and Maria's Travel, Inc.
Judy and Maria's basis for success in today's competitive marketplace is specialization, extreme focus, unrelenting enthusiasm, and maximum customer service. As self-educated travel gurus we have developed an international website to reach out to the world, while still providing intense personal service.
We developed a business plan to specialize in leisure travel and focus on key destinations that would enable consumers to feel secure about booking and traveling several times a year. We targeted the middle-aged, affluent consumer. Repeat business ensued. In today's automated world there remain many consumers who elect personal service. We put our expertise to good use and became personal shoppers for today's busy professionals who are seeking knowledgeable travel and destination experts. We sell enthusiastically with pride of product.
Our Business Model: specialize, focus, love what you do, be #1, be ready at all times for the unforeseen; if you hit a wall, jump over it, go around it, do whatever it takes to make it work; we are our business, we live and breathe it, and it works for us.
Judy & Maria's Goal
Our goal is to provide a quality vacation experience matched to clients' requests & to meet or exceed expectations by listening to the client's needs, specializing in specific products, & by knowledge of the product gained by personal interaction with the product providers. We visit select resorts a minimum of twice yearly to update & review quality & consistency. We take pride in knowing what we sell. We converse with our clients on a direct basis. We know resort managers and suppliers well & maintain rapport with them. Our agency's foremost priority is to meet with sales/management teams at select resorts to discuss our clients who will vacation at their properties. A well-polished resort is not our deciding factor to promote & sell. Our objective is to ensure that our client(s) will be taken care of from the beginning to the end of their vacation. A great resort has a strong agency/client-oriented management team in place. Customer Satisfaction & Retention is Foremost!
The basis for Judy and Maria's success in the travel industry has been extreme focus, unrelenting enthusiasm, and excellent customer service. Along with being utterly determined to be the best at what they do, Judy and Maria took it to the next level: development of a distinct internet site https://www.judyandmariastravel.com. Through realizing and understanding the consumer's needs, trial-and-error, and self-education, Judy and Maria discovered how to target and implement key sales strategies within the marketplace. The desire to focus and excel, while placing significant limits on growth, has enabled Judy and Maria to achieve remarkable results. The core and soul of Judy and Maria's business grew out of relationships developed with suppliers, hoteliers, customers, employees, and friends. It is all about Teamwork!
We are here for you! We know our products. Our personal relationships with hoteliers are the key to our success, and are beneficial to you!
Give Judy or Maria a call today at 1-877-380-4142
We look forward to working with you and appreciate your business.
Judy & Maria
Request A Quote Email: [email protected]