Iberostar Resorts & Hotels
All-Inclusive Fun!
Iberostar Reservations 1-877-380-4142

Iberostar Guiding Principles
Iberostar . . . The best beaches in the world . . . Ecological grounds featuring flora and fauna indigenous to the region . . . huge swimming pools at . . . exquisite decor . . . ideal for vacations alone or with children . . . highly qualified staff and team members . . . exceptional upkeep of premises – Iberostar
Call Judy and Maria's Travel, Inc.
Toll-free at 1-877-380-4142
to obtain a vacation quote or to reserve your vacation. Representatives are standing by to take your call or email:
[email protected]
Quote Request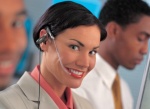 Iberostar Hotels are the ideal vacation selection for the discerning traveler. Nearly all the hotel properties have been built beachfront in idyllic settings, with the maximum respect for the surrounding environment. The proximity of the sea to the hotels will delight all those who enjoy practicing water sports such as windsurfing, sailing or scuba diving. Eating well is one of Iberostar's greatest pleasures. The chefs will delight your palate with exquisite and delicious dishes of the finest regional and international cuisine. The staff are professional and experienced. The resort's staff will be at your entire disposal 24 hours a day, ready to help you with anything you require, with the aim of making your stay more enjoyable.There is no time for boredom. The resort's entertainment program, both daytime and evening, comprises fun activities in which you may take part whenever you wish. Naturally, the younger members of the family can also enjoy numerous games throughout the day.
All-Inclusive Bliss
A vacation at an Iberostar Hotel will exceed your every expectation. Iberostar's signature all-inclusive service features the comfort of deluxe accommodations, exquisite international cuisine at the á la carte restaurants, plus unlimited cocktails and soft drinks. Enjoy fantastic shows, dazzling thematic discos and special classes and activities. A supervised children's program will keep the little ones (ages 4-to-12) entertained daily for hours on end.
In surroundings this beautiful, it is tempting to do nothing at all, except relax on your own private balcony listening to the sound of tropical birds and gentle cooling breezes. Leave your worries at home because this is more than just a vacation, it is an unrivalled all-inclusive experience at Iberostar Hotels!
Facilities:
Swimming pools with swim-up bars
In-room complimentary mini-bars
Jacuzzi Spas
Tennis Courts
Fitness Centers
Sailing
Kayaking
Windsurfing
PADI Certified Scuba Centers*
Supervised Lucy's Kids Club (ages 4-to-12)
Thematic Discos
Nightly Shows and Live Music
Wedding Facilities*
*additional cost
Lucy's Kid's Club . . . Memories That Last Forever
You cannot truly enjoy yourself unless your kids are happy too. So while you relax and enjoy the endless adult activities, your children can live it up at Lucy's Kids Clubs! Children's ideas of the perfect vacation often differs from the parents'. No problem. At Lucy's Kid's Club (ages 4-to-12) will find supervised activities that will keep them busy and entertained.
It is all fun and games, all day, every day
Painting
Sand Castle Contests
Jungle Walks
Pool & Beach Activities
Swimming
Olympic Games
Indoor Movies & Activities
Arts & Crafts
Plus, kids can gobble up hamburgers, chicken fingers and hot dogs served at the pool snack bar. Having fun with your entire family and relaxing in a romantic, setting come naturally. So when all is said and done, you will not just have a spectacular vacation, you will have family memories that will last a lifetime.
Restaurants and Bars . . . Indulge your palate with a wide array of dining options
Dining is a feast for all the senses. The culinary expertise and variety of dining choices truly set us apart from the ordinary. From poolside snacks to an extensive array of specialty restaurants, the dining opportunities are almost as endless as the miles of tropical sandy beaches.
Here, master chefs do wonders with nature's bounty. Plus, there is an abundance of local fruits and vegetables, along with the freshest of seafood. You can choose to catch a quick bite or take your time and dine at different specialty restaurants, enjoying everything from local fare to a juicy prime rib or succulent sirloin. Whatever you're in the mood for, you'll truly enjoy it.
Specialty Á La Carte Restaurants
Mexican
Italian
Tropical
Japanese
Steak House
Brazillian
Mediterranean
Gourmet
Cajun
Seafood
Snacks
Snacks are available 24-hours, for those late night whims or when you simply do not feel like changing out of your swimsuit.
Friendly Service
Warm and gracious service and personal attention are what make a truly spectacular vacation. The multilingual staff is ready to pamper you with extraordinary attention to every detail. From their welcoming smiles to your evening turn-down service with signature chocolates, every Iberostar experience will keep you wanting more. Just imagine, savoring your morning coffee while attentive waiters bring your favorite breakfast. A quick call to the Guest Services confirms an evening massage. Dinner at a gourmet restaurant have been made and the kids are busy at Lucy's Kids Club. You have all morning to do anything you want, or nothing at all.
Included:
Á la carte Dining
Poolside Buffet
Bars & Lounges
Nightly Shows & Live Music
Beach/Poolside Entertainment
At an Additional Cost:
Babysitting
Laundry
Medical Services
Spa Treatments
PADI Certified Scuba Diving
Golf
Internet Access
Spa Sensations . . A Holistic Experience
Spa Sensations is simply a sublime experience for the senses. Indulge yourself in new sensations in the adults 18+ spa facilities equipped with sauna, Turkish and Roman baths, Jacuzzi, therapy pool for an exquisite treatment.
Holistic:
Aromatic Bath
Thermal Reflexotherapy
Shiatsu
Reflex Therapy
Hot Stone Massage
Relaxing:
Lymphatic Massage
Massage with Clay
Massage for Couples
Four-hand Massage
Grape Bath
Marine Bath
Chocolate Wrap
Tired-legs Wrap
Body Treatments:
Coffee Wrap
Milk Bath
Deluxe Grape Wrap
Marine Exfoliation
Special Treatments:
Sea Aroma
Anti-Stress Program
Facial Treatments
Vitality
Termazcal
Underwater Therapy
Plus many other treatments
Note: treatments may vary at each destination
Weddings
Iberostar will assist you in planning the event of your lives. Your wedding can be arranged to your taste, from guest accommodations to flowers and entertainment. There is a wedding coordinator on every property. And of course, you will already be in the perfect setting for an unforgettable honeymoon.
Dive Centers
The five-star PADI Dive Centers are right on the water. Your diving equipment can be stored safely at the center. Each hotel offers expert instruction, from novice to the advanced. And the dive sites are some of the best in the world. (additional cost)
Hotel Categories
Grand Hotels . . Something this intoxicating should not be available to minors. For Adults 18+
Total indulgence. Complete pampering. The ultimate escape and the reward for all that you have accomplished. Guests at a Grand Hotel will experience a level of sophistication created exclusively for those mature enough to appreciate it. The luxury spas feature oversized couples suites with intimate Jacuzzis and the fitness centers feature top-of-the-line equipment.
Grand Butler & Concierge Service
Welcome check-in with a cold towel & chilled champagne
Personalized pillow menu
Personalized in-room mini-bar with liquor preference
Evening cocktail service
Shoe shine service & daily newspaper delivery
Beach & poolside service including fresh towels, tanning products, spray mists & literature
And so much more!
Premium Gold Hotels
Iberostar 5-Star hotels feature exception all-inclusive service, for all ages. Ideal for families who want it all: a romantic atmosphere for parents and entertaining activities for children. At a Premium Gold hotel you will enjoy sumptuous accommodations in stunning hotels and mouth-watering cuisine served in the exclusive world-renowned restaurants. Experience everything that Iberostar is famous for.
Premium Hotels
Discover Premium 4-star hotels. Each property is set in a beautiful destination. The Premium Hotels are perfect 4-5 star properties featuring premium service.
Hotels
Iberostar 4-star resorts feature the best value for money. Spend your holiday like a star with and affordable price.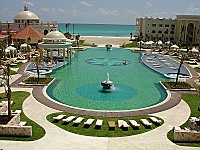 Grand Hotel Paraiso
Riviera Maya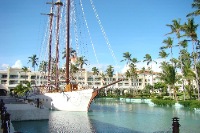 Grand Hotel Bavaro
Punta Cana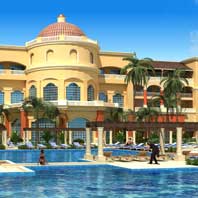 Grand Hotel Rose Hall
Montego Bay
Photo Above Left to Right
John Mullen, CEO Apple Vacations, Maria, Judy, Miguel Fluxá, Executive Chairman
Grupo Iberostar

Iberostar . . . Always a favorite. Iberostar shines brightly on the best beaches throughout Mexico, Jamaica and the Dominican Republic. Prepare to be pampered the Iberostar way, with specious guest rooms, attentive personal service and every imaginable activity. Dining is a delight, where buffets are abundant and specialty restaurants are special indeed. Iberostar offers a variety of entertainment for all ages and Kid's Clubs so you can relax while the little ones are entertained. Enjoy a round of golf at the hotel's championship 18-hole course in Cancun's Riviera Maya or be pampered at world class spas. . . . Easy to Reach. Hard to Leave.
Iberostar Hotels are well-known, highly recommended resorts that offer vacationers quality and consistency!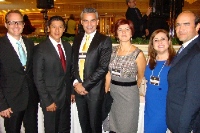 Judy & Maria's Associates and Friends at the Golden Apple Vacations Awards Gala held in Chicago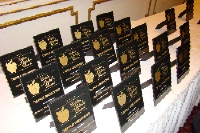 Winning Many
Golden Apple Vacations Awards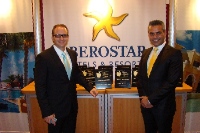 Proud Management Team and Resort Associates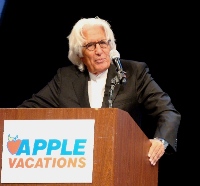 Maria & Don Miguel Fluxá, Executive Chairman
Grupo Iberostar