Bahia Principe Hotels & Resorts
All-inclusive Hotels

Spectacular Natural Settings . . . 24 Hour All-inclusive Program . . .
. . . Designed for Comfort . . .High Quality Standards . . .
. . . Paradise in the Caribbean & Mexico . . . Something for Everyone . . .
. . . Bahia Hotels & Resorts . .
Reservations 1-877-380-4142
Call Judy and Maria's Travel, Inc.
Toll-free at 1-877-380-4142
to obtain a vacation quote or to reserve your vacation. Representatives are standing by to take your call or email:
[email protected]
Quote Request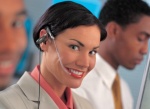 Bahia Principe Hotels & Resorts
From the sun-drenched shores of Mexico's Riviera Maya to the sparkling beaches of Jamaica and the Dominican Republic, these all-inclusive resorts offer the ultimate vacations for families as well as singles and couples. Á la carte dining options are plentiful at each resort. Pamper your body and mind and relax with a spa treatment at the Bahia Spa. Practice your swig on spectacular golf courses built by top designers, with stunning views of paradise as a backdrop. Snorkel, windsurf, kayak or take a scuba lesson in the pool. Non-motorized watersports are included! Kids 4-12 will enjoy a host of activities at the supervised mini-club. Better yet, in select months, up to two children 12 and under stay, play and eat absolutely free (not available in high season)! Enjoy 24-hour fun and are relaxing all-inclusive experience! Bahia Principe Hotels & Resorts redefine what a Caribbean or Mexican vacation is. Guests can give in to their every whim and delight while having the ideal vacation experience.
The hotels are known for their upscale accommodations, but their personable staff is also available to accommodate the vacation wants and whims of every type of traveler.
All-Inclusive Program
Welcome cocktail
All meals, snacks and drinks in the hotel (restaurants open until 10:30 pm and bars until 11:00 pm
Reservations are required in the specialty restaurants. 3 dinners in the á la carte specialty restaurants per person per 7-night stay. Dress code applies: gentlemen must wear long trousers at dinner.
24-hour snacks
Unlimited drinks. Local drinks and a selection of international brands until 11:00 pm in the hotel bars. From 11 pm onwards the all-inclusive system continues in several bars and at the "Bahia Principe Village" and "Hacienda Dona Isabel" discotheques. Leading brands available for a supplement.
Mini bar stocked with water, soft drinks and beer.
House wine at meals
Weekly theme parties
Swimming pools
Daily entertainment
Nightly entertainment and shows
Non-motorized water sports (one hour a day free of charge)
Use of the gym
Dance, bodybuilding and aerobics classes
Introductory scuba diving class in the swimming pool
Children's activities,miniclub and waterpark
Hammocks at swimming pool and the beach
Discotheque entrance and drinks
Entrance to the Casino (in the Dominican Republic)
The Don Pablo Collection – A world of splendor at your service
Named after the creator of Bahia Hotels, The Don Pablo Collection is the brands best expression of its commitment to top quality and extraordinary luxury. The Collection is designed to exceed the expectations of the most demanding guests. Enjoy a wide variety of additional services of the most demanding guests. Enjoy a wide variety of additional services that cater to your individual needs. With its guarantee of excellence, enjoy personalized service in the most elegant and luxurious surroundings.
Exquisitely decorated rooms with breathtaking views
Spacious bathrooms with separate shower and bath
Bathrobe, slippers & towels for the swimming pool supplied in-room
Pillow menu and VIP amenities
Butler service (on request)
24-hour room service and turn down service
Dinners all night in the á la carte restaurant
Choice of international brand name drinks
International newspapers
Waiter service in the swimming pool and beach areas
Free WiFi 24 hours
Dining . . . The Pleasures of Good Food
Dining is top-notch. The chefs are creative, both in the selection of products and in the preparation of the meals that you will enjoy. The chefs offer tasty dishes from around the world. Choose a buffet restaurant or dine in one of the many á la carte restaurants. Local, Asian, Seafood, Steakhouse, and International cuisine in a colorful array of flavors will make your vacation memorable. The snack bars complement the culinary service and American fast food is also available. Dining is all about attention to details.
Nonstop Sports and Entertainment
Bahia Principe Hotels & Resorts offer a wide range of day and night activities for guests of all ages. Guests can partake in outdoor sports, swimming pools and fun for everyone. Entertainment, live music, disco . . . and all the large Bahia Principe Village shopping center has to offer for endless nights of rhythm, such as the casinos (varied by destination), shopping and much more. For golf lovers, the courses offered by the Bahia Principe are among the best available. Nonstop sports and entertainment possibilities are designed for a perfect vacation experience.
The Family Experience
The beauty and friendliness of the Bahia Principe environment invites a full family vacation. Facilities and entertainment programs provide fun for the entire family from parents to children, but will allow adults, if they wish, to enjoy moments of relaxation needed on their vacation. The staff specializes in children's care and entertainment that will delight the little ones, while parents can enjoy moments of relaxation with peace of mind knowing their children are in good hands. The resort complexes in Riviera Maya and Playa Bavaro have happy family rooms and new facilities for family enjoyment, playgrounds, kids clubs, water parks, mini golf, etc. Particularly exciting is the Bahia Scout Program, where the kids, organized by age group (depending on the school vacation), play and have fun like true explorers, learning as they go to educate about nature and varied species of fauna and flora.
Wellness . . Beauty of Body and Soul
Relaxing the body leads to relaxing the mind. As such no vacation program is complete without a great range of wellness activity for maximum well-being. Bahia Principe are run by trained wellness personnel and offer an extensive range of body treatments with the latest technology and the most effective relaxation techniques. Treatments for both individuals and couples, let yourself be pampered by the Bahia Spa wellness centers.
Weddings, Honeymoons, Wedding Anniversaries and Renewal of Vows
Bahia Hotels offer all the experience, professionalism and sensitivity to achieve the perfect wedding or honeymoon experience. Bahia will eliminate the stress and nerves so that you can fully enjoy your significant moments in the company of your friends and family. Select the destination and the option that best suits your needs. Bahia's exclusive services will provide attention to detail. Whatever you choose, you will be the "Star".
Once You Go, You Know . . . Jamaica
Nothing is a problem on the enchanting island of Jamaica where reggae, romance and the warmth of the Caribbean come together. The Bahia in Runaway Bay lies in Runaway Bay, a short distance west of Ocho Rios. Tour the Green Grotto Caves and visit the Seville Great House. Enjoy a day trip to Dunn's River Falls in Ocho Rios, or the nearby parish of St. Ann to see Nine Miles, birthplace of Bob Marley.
The Republic of Colors . . . Punta Cana, La Romana, Puerto Plata, Samana
With its warm tropical climate, endless palm-studded beaches, shimmering turquoise Caribbean Waters, glitzy casinos and the best golf in the Caribbean, the Dominican Republic truly has it all! Choose from fourteen fabulous Bahia Principe Hotels. From Punta Cana's Coconut Coast on the island's easternmost tip to La Romana, to the south and San Juan and Samana to the north. Bahia Principe Hotels & Resorts offer the best of this incredible island paradise.
Paradise is Forever . . . Riviera Maya
Fly to Cancun and enjoy an air-conditioned transfer south to Riviera Maya, with its gorgeous white sand beaches, turquoise Caribbean seas and Mayan culture. All the Bahia Principe Hotels & Resorts lie in Akumal, a gathering place for divers and its proximity to subterranean rivers and caves, and convenient to the ancient Mayan ruins of Tulum and Coba.
Client Testimonial
Maria,
"Loved the Bahia Principe Ambar. Overall, it was wonderful. Really helped having black wristband as we were able to use better buffet outside of Ambar. Would definately go back there."
K. Nicosa
Hillsborough, NJ