Palladium Resorts
All Inclusive Vacations in the Caribbean and Mexico
Palladium Reservations 1-877-380-4142

Palladium Hotels Accentuates Family-Centric Getaways to Mexico and the Caribbean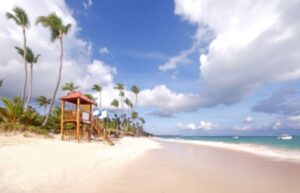 At Palladium Hotels & Resorts, guests will experience the element of surprise with an all-inclusive getaway with unique suites, themed restaurants, top-notch kids' programs, world-class wellness and spa facilities, pristine beaches, and freshwater pools in Riviera Maya and Riviera Nayarit, as well as in Montego Bay, Jamaica; and Punta Cana, Dominican Republic.
Call Judy and Maria's Travel, Inc.
Toll-free at 1-877-380-4142
to obtain a vacation quote or to reserve your vacation. Representatives are standing by to take your call or email:
[email protected]
Quote Request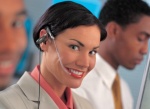 For families looking forward to quality time during vacation, all Palladium Hotels & Resorts have tiered kids' clubs – baby, mini and junior clubs – where children are entertained and kept busy with kid-centric programming, designed for both fun and education. The resorts' Play with Raggs program includes a group of five colorful TV characters as on-site ambassadors hosting Mini Club activities, poolside events, disco parties, breakfasts and a 50-minute live show spectacular. For older kids and teens, classes in cooking, ecology, science, and unique experiences are also available.
DISCOVER A NEW CONCEPT OF ADULTS-ONLY LUXURY
An adults-only concept that combines luxury and relaxation. The perfect fusion of personalized services, privacy and comfort with unlimited access to all the services offered within the Grand Palladium Hotels. Keeping comfort in mind down to the smallest detail. A one-of-a-kind royal experience.
Butler service
24-hour reception
Private check-in and check-out
Exclusive lobby with air conditioning and wireless internet service
National and international newspaper service
Exclusive a la carte restaurant(s)
Priority reservations in the resort's restaurants
Private swimming pool
Balinese beds on the beach
Private beach with butler service
Total access to all facilities and services at the Grand Palladium Hotels
Note from Judy & Maria
We received the following notification from Palladium Hotels & Resorts:
Congratulations Judy and Maria! Palladium Hotels and Resorts would like to welcome you into its first annual "People of Palladium Club." This exclusive club is being created to recognize our top producing agents for their support throughout the year.
Based upon your support of our brand through the year 2016, we would like to invite you into our inaugural group of important travel agents (IPOP) for the year 2017!
Your Home-Away-From-Home
The spacious, fully-equipped rooms are ideal for a comfortable, relaxing experience. All rooms and suites boast modern comforts and conveniences. Junior suites have two double beds or one king bed, bathroom with shower, Jacuzzi, sofa bed, safe, stocked mini-bar refilled daily and balcony or patio. Suites, Romance Suites, Mayan Suites and Cabana's are also available.
Unforgettable Memories
Your vacation is a true experience! Attention to detail, combined with a friendly team of employees are at your service for unforgettable memories. A welcoming check-in, a greeting at every corner, smiles on the staff's faces that will show you what hospitality is all about. Service and attention to detail is what separates a good vacation from a truly incredible one.
Extraordinary Entertainment
With a daily program of sports activities and entertainment for all ages on the beach and at the pool, shows and games every night at the theater, and a complete activities program that includes: stretching, volleyball, aerobics, archery, salsa and merengue lessons, beach Olympics, water polo, water aerobics, darts, Spanish lessons, mini golf tournament, soccer, play station tournament, pool tournament, table tennis tournament, sand castle competition, treasure hunt, basketball tournament, karaoke, weekly beach party and much more! Guests of all ages can find something they'll enjoy. The mini-disco for kids, the Black & White Club for teens, the disco (ages 18+), and live music are also fun options to end a perfect day in the Caribbean or Mexico.
Restaurants and Bars
Dining is all about quality and variety. The hotels feature both á la carte dining options as well as buffet restaurants with show cooking and numerous bars situated throughout the properties. Guests will experience so many exciting selections to choose from. Included in your vacation: all meals, snacks, theme dinners, 24-hour food and beverage service, and unlimited drinks and so much more! Reservations are not required at the á la carte restaurants.
Perfect for all Ages . . . Baby, Kids, Teens, and Adults
The hotels are an ideal choice for a family. With connecting rooms especially designed for families, children's menus in the restaurants, ecological tours of the resort to learn about nature and culture of the area and arts and crafts, children of all ages will have plenty to choose from. The Baby Club (ages 1-3), Mini Club (ages 4 – 12) and Black and White Junior's Club (ages 13+) are great options for kids to have fun and interact with others their age from all over the world!
Play With Raggs!
Raggs The "Play with Raggs" program will include the Raggs characters singing by the pool, dancing in the lobbies, posing for photos at the beach, reading stories at the mini club and more. Families will also be able to join the characters for private breakfasts and other events. A full production Raggs live stage show called "Play with Raggs" seat theaters at each Caribbean and Mexico resort. Raggs' new licensed products, including plush toys from Fiesta Toys and DVD will also be available in each resort's retail shop, along with books, T-shirts and accessories.
About Raggs:
Raggs is a live action and animated musical preschool television series originally produced in 2006-2009 in Sydney, Australia, with additional U.S. production in English and Spanish in 2012. The rock n' roll story of five canine characters and their wisecracking pet cat is growing an international brand that includes DVDs, toys, books and touring. The Raggs Band has played over 4,000 live shows including appearances at the White House, multiple trips overseas to perform for military families and at performing arts centers on four continents.
Spa and Wellness Brand!
The Zentropia Spa & Wellness brand at its hotels in Mexico, the Dominican Repu Palladium weddingblic, and Jamaica. Each spa facility captures the character and ambiance of the resort. Signature rituals and treatments include Vichy showers with sea salts and peppermint, an antioxidant exfoliation with Mayan grapes or a ritual incorporating Mayan orchids and a couples' moonlight massage on the beach, complete with champagne or mimosas.
Your Dream Wedding and Honeymoon
Make your dream wedding or vow renewal ceremony a reality. Tropical and romantic, choose from special packages for all budgets. Celebrate your wedding with the ocean in the background at the spectacular beachfront gazebo or submerge yourself in exotic, natural surroundings on a private terrace surrounded by lush gardens. For additional information email: [email protected]
Meetings, Conventions & Events
The meeting facilities boasts rooms fully equipped with all the necessary technology and services for any type of celebration, as well as fully equipped Conference rooms and 1 luxury Convention Center for a capacity from 40 to 600 people. Meetings, Incentives, Events and Conventions in a refreshing and exotic environment.
Testimonial
"It was a pleasure to see the both of you again at the Apple Vacations Trade Fair in Chicago, September. We're honored to maintain our Golden Apple status and proud to be represented on Judy and Maria's Travel. Year after year these two special women provide not only an outstanding service to their clients, but they also uphold a personal, yet professional relationship with the Palladium Hotel Group. Your honest reviews, entrepreneurial spirit and dedication to your clients are remarkable and we're pleased to be able to continue to collaborate with the both of you. Looking forward to our next reunion."
Best regards,
Abel Matutes Prats
Director General/ C.E.O.
Palladium Hotel Group
Avda. de Bartolomé Rosello 18, 07800 Ibiza
(Baleares) SPAIN